Interesting Ingredients That Can Help Customize Frozen Yogurt Mix!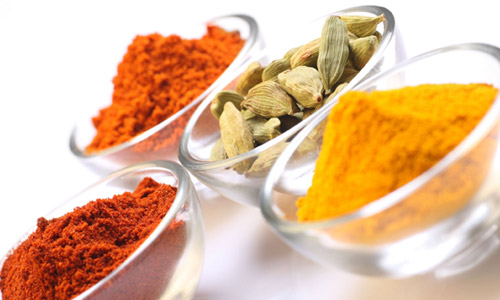 The best time to be inspired to create a new frozen yogurt flavor is while you are mixing up the frozen yogurt mix from scratch. Here are some interesting ingredients that can really pack a flavor punch as well as add visual appeal and texture to your frozen yogurt —
Blue Agave Syrup — This is a very healthy natural sweetener like Maple Syrup that has a lower glycemic index than sugar.
Cake or Cookie Mix — Adding these mixes can result in a tasty yogurt that is similar to the "loaded" cake batter style ice creams that are on the market
Cereal — Any kind of cereal is quite tasty in yogurt. Healthy choices are Kasha, Grapenuts, Special K and Total
Citrus Peels — Shred peels and add them to any mix that has fruit in it to give it a tarter taste. You can also use them on their own to flavor yogurt.
Coffee – A cup of rich dark espresso can add a mysterious, rich and full flavor to any yogurt serving.
Gatorade — If you want a yogurt that is also loaded with salt and potassium then use Gatorade. The blue, black and neon green Gatorades can also give your yogurt an outrageous color that is ideal to use on holidays like Halloween.
Goat's Milk — This type of milk is stronger and more pungent tasting and thus lends yogurt a richer taste.
Powdered Green Tea — Powdered green tea is also known as Matcha or Gunpowder tea and it can add a substantial amount of green color and a nippy flavor to your yogurt mixes
Jell-O Mix — Adding Jell-O packets to the yogurt mix not only tints it but adds a mild flavor that can even further be complimented by fruit. For instance, to make key lime yogurt you can add lime Jell-O mix along with some lime pieces and cream.
Mint Leaves — These add a zappy fresh sweet taste to yogurt without you having to add any sugar
Nuts — Add nuts of any kind including walnuts, almonds and pecans to improve the taste of the yogurt.
Pancakes — Shredded pancake pieces make for a chunkier yogurt especially when combined with fruit.
Pudding Mix — Adding a packet or two of pudding mix to the yogurt mix results in a creamier, flavorful yogurt
Peanut Butter — All natural peanut butter adds a pleasant nutty taste and a creamy texture to yogurt. It also substantially enhances the rich texture of the yogurt as well.
Saffron — Make a tea of this beautiful orange spice and use it to tint your yogurt a gorgeous sunset yellow.
Vanilla Beans — Grind them up into a powder and sprinkle it into your mix for a real taste treat.
These are just some ideas on how you can add ingredients to your frozen yogurt mix to create interesting combinations. Â Get creative, customers love flavors that are unique and delicious!

Get a Free Quote For Yogurt Mix, Great Flavors and Low Shipping Costs
All products are proudly made in the USA and shippable to a large number of international countries. All vendors are very well versed at shipping internationally and can help you.