"Now, Find Out How YOU Can Earn A Recession-Proof Income in This Healthy Industry with Your Very Own, Easy-To-Start Frozen Yogurt Business Using This Step-by-Step Business Plan!"
From: Jason Lexell, Founder of FrozenYogurtMix.com
Dear Frozen Yogurt Entrepreneur,
If you're thinking about starting a frozen yogurt business, but you don't know where to start … or you need to write a business plan to pitch your Frozen Yogurt business idea to bankers or potential investors, then you'll want to read closely.
I'm about to reveal how ANYONE can write a frozen yogurt business plan to get tens of $1,000's in start-up capital, enjoy windfall sales in your first year of business, and expand (or sell) the business for record profits!
"Why YOU Can Start Earning A Recession-Proof Income in The $21.4 Billion Dollar Frozen Dessert Industry!"
Frozen Yogurt is a part of the frozen dessert industry, which generates $21.4 billion in annual revenues in the United States alone. As a frozen yogurt business owner, it is possible to make a comfortable recession-proof income in your home town or you can expand to own multiple locations and become a millionaire.
More and more Americans are making healthier snack choices, which means this industry has a lot of room to grow.
This is your opportunity to get in on the ground floor of this emerging sector of the industry.
An important part of entrepreneurial success is the planning process and having a well thought business plan can be an invaluable tool for starting and growing a profitable frozen yogurt shop.
"As Invaluable As They Can Be, Writing A Business Plan Has Been Difficult, Time Consuming, and Overwhelming.. Until Now!"
Did you know that over 50% of small businesses in the United States fail in the first year and 95% percent of small business fail within the first five years? This high percentage of failure is directly related to poor planning. While a business plan is far from everything (a plan is only as good as its execution!), having the research and foresight that an effective plan provides can be invaluable.
But until now, getting a business plan specifically for a frozen yogurt shop could be extremely difficult — and expensive.
A solid business plan requires in depth industry research, which can take hundreds of grueling hours to gather. Not to mention, a lot of the industry information can only be gathered by subscribing to expensive online research resources. And even then you might not know which data is important to include and what is irrelevant.
You could hire a business plan consultant for one-on-one help with writing your business plan. However, these consultants may charge upwards of $100/hour and you can expect to pay between $2,000 to $10,000 for a thoroughly researched plan. That is a huge amount of money you could be using for your start up capital instead.
That's why we decided to put together The Frozen Yogurt Business Plan.
"Save Time and Money While Avoiding The Stress of Starting from Scratch!"
The Frozen Yogurt Business Plan is easy to customize and is made up of Microsoft Word, Microsoft Excel and Adobe Acrobat documents. This way you don't have to get frustrated learning a new software system that won't let you edit your business plan in the detail required.
And you don't have to worry about knowing how to write a business plan from scratch because most of it is already written for you. All you have to do is add in your frozen yogurt shop's details and you're done.
Consider The Top 5 Reasons Why The Frozen Yogurt Business Plan Is Right For You
In doing our research for developing this product, we enlisted the help of a professional review team. This review team was made up of:
A well respected banker with 25 years of lending experience.
A professional business plan writer with over 10 years of experience.
A former vice president of franchise operations for one of the nations largest fast food chains and founder of several successful businesses.
These business plan and food industry experts purchased every business plan product on the market and thoroughly examined and evaluated each one.
During this review process, our business plan experts recognized a tremendous opportunity to offer a product that both met and exceeded the standards currently set and did so while being specifically hand-crafted for the frozen yogurt industry.
Here are the top five reasons why The Frozen Yogurt Business Plan is the perfect plan for you:
Reason #1
It's Written From Scratch
Specifically for the Frozen Yogurt Business
Your plan is professionally researched and created from the ground up with all of the necessary details and relevant data that the bankers and investors require.
This means that you don't have to worry about customizing a generic business plan to meet your needs and wondering what belongs or doesn't belong because of your industry. That alone saves a lot of time and takes the stress out of this important part of your business process.
Reason #2
It's Properly Formatted The Way
Investors, Partners and Banks Want It
Bankers, partners and investors require business plans within a standard format and length. In addition to overall plan length, section content and length are also critical.
The Frozen Yogurt Business Plan adheres to best practice business plan writing standards which makes the bankers happy and makes it easier to attract the funds you need.
Reason #3
We've Cut The Fluff
A business plan should be clear and concise, illustrating your business' feasibility. Any irrelevant information is frowned upon.
All too often, business plans will suffer from well-intended "bloat" spurred on by a desire to look like the plan "has it all together". The end result is a document that is far too long containing details that just weren't need.
The Frozen Yogurt Business Plan focuses on what's important, leaving the fluff for the pillows.
Reason #4
It's Fully Researched with Up-to-date Data
and Statistics from Reliable Sources
The Frozen Yogurt Business Plan (updated for 2022) was developed and researched using trusted, contemporary resources and market data.
All of the difficult to find industry research has been gathered for you – with statistics, forecasts and market data saving time, effort and stress.
When you build your frozen yogurt business plan with real research from accurate sources, you're free to focus on all of the other startup tasks at hand.
Reason #5
It's The Only Plan Offering an
Iron Clad, 60-Day Money Back Guarantee
Some might call us crazy for offering a 60-day money back guarantee on a business plan. That's ok. We want to make sure that each and every customer is completely satisfied with their purchase.
If you're not completely satisfied with The Frozen Yogurt Business Plan, for any reason, we'll refund your money.
With hundreds of happy customers after over two and a half years of business, we are dedicated to providing the highest quality of product and stand behind each and every purchase
The Research Has been Done For You with Up-to-date Frozen Yogurt Industry Facts and Figures
One of the most difficult part of writing a business plan is the research involved. This is why the Frozen Yogurt Business Plan pays special attention to the research section. This business plan uses only the most reputable sources and includes the key information entrepreneurs, banks and investors require.

Our exceptional sources include:
United States Census Bureau
International Dairy Foods Association
Datamonitor
The Frozen Yogurt Business Plan is updated every year to ensure you always have the most up-to-date facts and figures within your plan.
Since the industry research section is already written, you save hundreds of frustrating hours required to manually gather anything nearly as comprehensive. That alone is worth your investment!
Just look at all of the pre-made frozen yogurt industry charts and graphs included in The Frozen Yogurt Business Plan!
You'll get:
The United States Frozen Yogurt Market Growth over the past 5 years!
An Impressive Promotional Budget
Powerful Sales Forecasts
The Competitor Profile Matrix
The Pricing Schedule
The Frozen Yogurt Business Plan will help you prepare for your frozen yogurt shop and show you:
What your risks are and how to minimize the risk.
How much revenue you can expect in the first year, the second year, and so on.
How you can set your shop apart from the others – and double your income!
The minimal requirements you need to get into the frozen yogurt business.
Plus so much more!
"Are You Sure The Frozen Yogurt Business Plan Is Right for Me?"
This Frozen Yogurt business plan has been written to accommodate a variety of situations.
Do any of the following points describe your situation?
Starting a Traditional Frozen Yogurt Shop?
Buying an Existing Frozen Yogurt Shop?
Need to Value Your Current Business?
Looking for Expansion Capital?
Selling Your Multi-Shop Chain?
If any of these situations are right for you the Frozen Yogurt Business Plan can offer you the groundwork to customize your own winning plan that will impress investors, financiers and potential partners.
Did you know, a large portion of the business plan buyers are seasoned business owners? They invest in a good plan because they can truly appreciate the requirements of banks and investors for details and hard numbers.
Here's What Other Entrepreneurs Are Saying …
"Helps in Tackling The 100s of
Issues Related to Opening a Shop!"
"The itemization of market breakdown of the fictional company in the business plan was helpful. The spreadsheet itemizing the startup costs also helped to get us organized. You outlined items that we simply had overlooked.
I would recommend that people buy this plan because any tool that provides an organized approach to tackling the 100s of issues related to opening a business is beneficial."
Gregory Hathorn, Alabama
"The Industry Analysis Alone Was Worth The Price!"
"I found the industry analysis to be the most helpful (trends, forecasts, etc.) I would recommend this business plan to others as the analysis alone was worth it.
Quantifying what we're trying to do will be a great help to secure funding. The business plan was well organized and followed much of the outline we developed for our model."
Peter Tengerdy
Denver, CO
"As a seasoned business writer I've worked with many companies to develop their business plans into viable documents that lead to startup capital or new investors.
I often see many common mistakes such as overdone length and hasty financials that are sure to prevent a plan from succeeding. However, this plan is a breath of fresh air because it is well written, professionally cited, and easy to understand.
The plan's author has done his or her homework in the form of market research, industry analysis, and refined financial planning. I would recommend this business plan to anyone interested in opening a Frozen Yogurt shop."
Mark A.F. Bond
Expert Business Plan Writer
China Doll Publishing
"The industry analysis was very powerful when we pitched our idea to bankers and investors. Several people commented on how much detail there was and how it really makes the case for our business.
I believe that the real purpose of writing a business plan is in the process. By writing down your plan, it raises questions that have to be addressed. The plan helped us organize the process better and gave us some ideas for addressing the questions that were coming up as we customized the plan."
Bruno Tropeano
"I Can Help You Plan For Your Frozen Yogurt Shop's Success."
As the founder and editor of FrozenYogurtFranchise.com, entrepreneurs just like you write in with questions about the frozen yogurt business. Of the questions I get every month, about 80 percent involve effective business plan development or business startup.
I also get the success stories – the letters and e-mails from professionals who've built a profitable and established Frozen Yogurt business. They offer tips and advice, telling me what worked for them.
So I have a unique vantage point – and a wealth of secret, insider information about the business that others don't. I know what it takes to make it!
I also worked with a business plan writing expert with over 10 years of experience to ensure that the Frozen Yogurt Business Plan is in just the right format with detailed industry facts and figures throughout the plan.
Regardless of what anyone says, starting your own business has its risks. But, what I've learned is that a good business plan can help you recognize and tackle challenges before they set you back.
Introducing … The Frozen Yogurt Business Plan 2022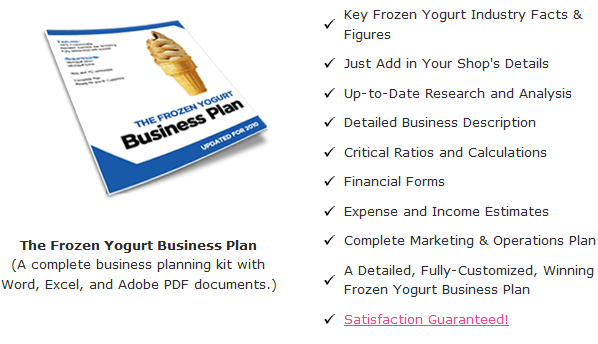 A Professional Business Plan in a Fraction of the Time at a Fraction of the Cost!
When you actually sit down to write a frozen yogurt shop business plan, you can feel overwhelmed. Where do you start? What do you say? With so many sections and critical information expected, it's hard to know.
Generic plans are riddled unspecifics and paying a consultant to write a plan for you will easily put you out anywhere from $2,000 to $10,000.
With the Frozen Yogurt Business Plan, you have a professional business plan hand-crafted specifically for the Frozen Yogurt industry developed in a fraction of the time it would take if you were writing it from scratch!
We've priced our business plan carefully to make sure that we're offering you a maximum value for a minimal investment.
Plus You'll Also Get These Amazing Bonuses for FREE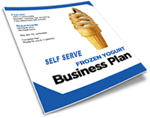 Due to high demand, we have created a bonus business plan to suit the Self-Serve Frozen Yogurt industry. This plan is a replica of our Frozen Yogurt Business Plan, with modifications to reflect a self-serve concept.
Free Bonus #1
Getting Started Guides and Checklists
We have included the following guides to help you navigate the getting started process and help you avoid overwhelm when launching your Frozen Yogurt business.
Insider's Guide to Business Plan Writing – This invaluable guide offers a breakdown of each critical section of the business plan and is full of tips & tricks and from the business plan writing experts.
Store Layout and Design – We've included ideas and best practices for shop layouts showing you what works – and what doesn't!
Site Selection and Location – We've added in helpful tips and ideas for picking the best location to maximize your profits!
Lease Agreement Sample – Get an easy-to-use lease agreement template and save the high cost of attorney fees!
Permits and Licenses – Learn which permits and licenses you'll need to open a shop!
Health and Safety Requirements – Discover the health and safety standards and how to stay in compliance.
These added bonuses are loaded with over 40 pages of frozen yogurt industry tips and secrets to success and is an invaluable companion to the Frozen Yogurt Business Plan
Free Bonus #2
An Exclusive Interview With A Yogurt Industry Veteran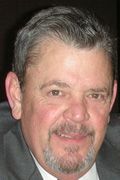 Allen Bell, a long time veteran of the frozen yogurt retail scene, pours his years of experience into answering many of the questions on your mind such as:
How do I choose the right machine for my frozen yogurt operation?
How does menu design impact my sales and what can I do about it?
What are the keys to success in the frozen yogurt business?
With maximizing profits in mind, what factors should you consider when choosing a location?
What should you know about your local market to improve your chances of success?
Free Bonus #3
An Audio Interview on Systemizing Your Business
Operating a Frozen Yogurt shop can demand long and grueling hours of your time. With operational processes in place, though, you can hire others to run your shop, offering you the freedom to take time off and enjoy the life you've worked hard to earn.
In this audio interview, Peter Bowen reveals how to systemize your Frozen Yogurt shop so you don't have to be there everyday. No small business owner should ever be a slave to their business.
We own businesses to support our lives but too often it seems that our lives and happiness are the fuel for the engines of commerce.
This audio interview will inspire and motivate you while providing you with the principles and practices for systemizing your yogurt shop.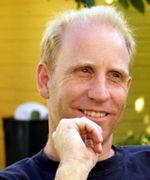 About Peter Bowen
Peter has been an entrepreneur since childhood when he sold ice creams off a homemade ice cream cart at 12 years old.
Peter has always been driven, a hard worker, he graduated Cum Laude and is a registered Professional Engineering Technologist. His engineering background has led him to become a systemizing expert.
Free Bonus #4
Bonus eBook #1: Site Selection Guide: How to Pick the Right Business Location
This ebook contains valuable information to help you choose the best location for your business. Some topics discussed include: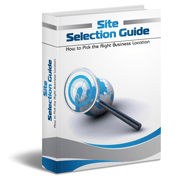 How Your Target Market Can Affect Location
Things to Conisder When Choosing a Location
Considering Zoning, Licenses, and Your Neighbors
How to Learn From the Competition
How to Determine if a Location is Practical For You
And More …
Free Bonus #5
Bonus eBook #2: The First Steps: A Complete Guide to Starting Your Business
Many entrepreneurs know they want to start a business, but don't know where to begin. This ebook covers all of the basics: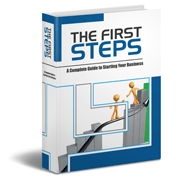 How to Make Sure Your Business is Legal
Checklist of Important Requirements Before Starting a Business
Tips on Financing Your Business
Researching Your Market
Marketing and Promoting Your Business
Plus more valuable information you'll want to read before you get started!
Free Bonus #6
Bonus eBook #3: 100% Free Strategies for Promoting Your Shop Online
It is no surprise that marketing your business online is invaluable, as that is where many consumers are looking. Marketing your business online is very different than marketing locally, so you'll want to read these tips we put together to help you beat the competition!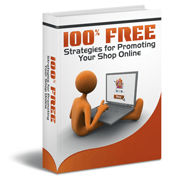 Checklist of Important Requirements Before Starting a Business
How to Attract Visitors to Your Website for FREE
Basic SEO Strategies For Your Website
Other Successful Online Marketing Tools
Why hire someone to do your online marketing when these tips will allow you to do it yourself, for FREE!
Free Bonus #7
How to Get an SBA Loan: Your guide to the most popular SBA loans and how to secure the funds you need for your business!
So you've decided you want to start your own business, great! But before you get too far ahead of yourself, you need a plan to finance your business. One of the best resources entrepreneurs turn to is the SBA. This FREE ebook will explain the differences between the different types of SBA loans and describe what type of business they work best for.
Learn what important tools you will need to put you ahead of the rest when it comes to getting your loan APPROVED!
All these bonuses loaded with detailed frozen yogurt business information are yours free!
100% Satisfaction Guaranteed – Risk Free!
We stand wholeheartedly behind our product and work hard for your business. If you are not completely satisfied, you will get a 100% refund of your investment within 60-Days of purchase.
Our best updates and improvements over the years have come as a direct result of feedback from our customers and we welcome everything that we receive. With your purchase, we look forward to welcoming you as our next happy customer.
Don't wait another minute. Discover the foolproof way to create a powerful, customized business plan! It's the same business plan template that has already guided hundreds of successful frozen yogurt business owners – and it can help you achieve success, too!
If you have any questions regarding our business plan, please e-mail me at:
support@frozenyogurtmix.com
Wishing You Success in Your Frozen Yogurt Business Ventures,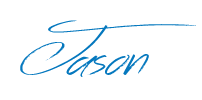 Founder of FrozenYogurtMix.com
P.S. If you came to this Web site looking for information on how to make money in the Frozen Yogurt business, this plan is for you. No other customizable plan and resource offers such professional, in-depth insight into this exciting industry. And you can order it here right now!
P.P.S. We've made sure you've got plenty to gain and nothing to lose with our 60-Day Risk Free Money Back Guarantee. PLEASE NOTE: This price may not last long! Gain the planning advantage you're looking for and order it now before the price goes up!
P.P.P.S. Don't wait! Opportunity favors the well prepared. This business plan and the amazing bonuses included will help you cement your vision and guide you on your way to making your frozen yogurt dream come true.