Searching for the Right Product and Supplier? We can Help!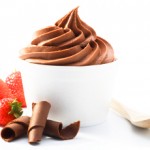 Frozen Yogurt Mix is your one-stop destination for finding the right frozen yogurt mix supplier for your new or existing business.
This is your one-stop, how-to site for helping you find the absolute best frozen yogurt mix for your business needs!
Whether you are operating an ice cream shop, selling frozen yogurt out of a concession stand or making a bit of extra income by offering it in your convenience store, this site is going to help you decide what the best yogurt mix is for your particular venture.
You'll also find more information on liquid and powder frozen yogurt mix, what the difference is, how to choose a supplier, and more.
If you have other questions, please contact us via phone: 877-290-8744
Or … request a quote for frozen yogurt mix for high quality mix products at great prices!

Get a Free Quote For Yogurt Mix, Great Flavors and Low Shipping Costs
All products are proudly made in the USA and shippable to a large number of international countries. All vendors are very well versed at shipping internationally and can help you.